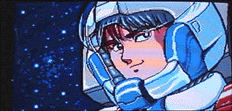 In the distant future, about 300 solar systems are under control of a super computer "GCS-WT". The "GCS-WT" was a cruel ruler, and the humans who lived in the underground wanted to unite and destroy all rule by the "GCS-WT". This didn't go to well with the almighty "GCS-WT", thus interplanetary security force took down the human underground force. Looked like there was no hope left for the human race, except for one man … Edwin Feace. Edwin being a great scientist from the 5th planet in the Altile solar system, had managed to crack the database of the "GCS-WT". This potentially weakened the "GCS-WT" for around 300 hours, giving enough time for the human race to send a starship fighter to planet earth to destroy the "GCS-WT" forever. Thus the starship "Sol Feace" was sent out for this incredible task….

Sol-Feace is your basic 2-D horizontal shooter. Nothing in here, that hasn't already been done before. This game gives you an overall average feel to it. It plays the same way also. Your start off with a straight pulse laser cannon, and during the game you pick up attachments that add two more cannons. The top and bottom cannons have a limited angle to shoot at the direction of choice. Power ups found during the game, changes your cannon from its original pulse laser to a more rapid pulse laser, straight beam laser, missiles etc. The power ups are quite dull in comparison to the Thunder Force series, but gets the job done and to some it might be a welcome over the exaggerated Thunder Force style weapon scheme.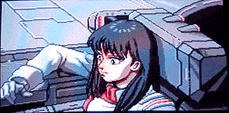 In the sound department Wolfteam, utilized the Sega CD's format well, with some good fast paced "anime-style" tunes that keeps excellent pace with the action on screen. The sound effects on the other hand are wretched, your weapons sound like "small continuous farts". Explosions are also weak with virtually no impact, sounding more like bubble wrap pops. But thankfully the overall music volume is loud enough to drown the nasty sound effects.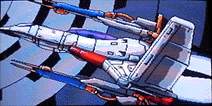 When you start the game, you are pampered with some nice anime mini movie sequences, showing you what the game is about, also some nice anime action dog fight scenes. Overall pretty nice and well thought off, this is what you expect in a CD based games…fancy intros. The graphics in the game, is a totally different matter. Your ship is large compared to most Sega Genesis/Sega CD shooters, but drawn/animated very poorly. Same with the enemies and the bosses, all average larger sprites nothing fancy…they all look plain and very simple. The large size does more bad than good, as it seriously slows down the game at certain points. This makes maneuverability almost impossible in certain stages.

Overall with lackluster graphics, average sound and good old-fashioned 2D shooting fun, this is an average shooter, which can be ignored unless you really crave to play something different.

SOUND: 65%
GRAPHICS: 65%
GAMEPLAY: 70%
OVERALL: 70%





Thanks DJ Mo! Lovely review there.
Yup, Sol Feace is nothing more than a dressed up version of the original Genesis game Sol Deace. LAME! It's a shmup to have in your collection, but you won't be getting much playtime from it...
- Felix the Cat
[NOTE] - SCREENSHOTS ARE TAKEN WITH A DIGITAL CAMERA